SUPPLEMENT 6
PROTO-BULGARIAN AND FOREIGN RUNES FROM THE GOLDEN TREASURE FROM NAGY SAINT-MIKLOS
1.


Inscription with Proto-Bulgarian runic characters on can No. 2 of the treasure from Nagy Saint Miklos. Publications: I. Nemeth. The Runiform Inscriptions from Nagy-szent-Niklos. Acta Linguistica. Acad. scient. Hungaria Tommus 21 (1-2), pp. 1-52, 1971.
2.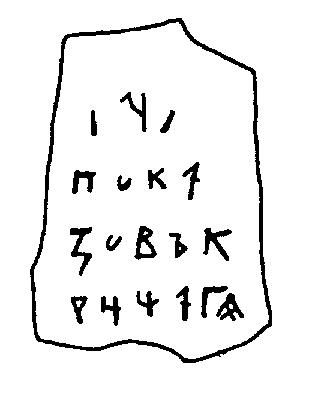 Cyrillic inscription with Proto-Bulgarian characters, discovered in Pliska. At the end of the inscription is seen the same character as in Nagy Saint Miklos.
Publication. St. Vaklinov. The formation of the Old Bulgarian culture. S., 1977.


3. Additional inscriptions on articles from the Nagy Saint Miklos golden treasure, scratched with a needle after its acquisition by other people.
3.1.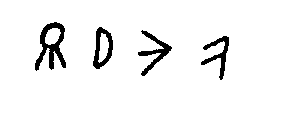 Inscription on the largest object of the treasure - a golden tray.
3.2.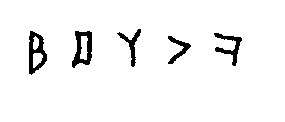 Inscription of the same type on two bearers from the golden treasure (No. 15 and 16).
3.3.


Inscription on cup No. 23, found on no other article.
3.4.


Inscription scratched with a needle on a dish of the treasure (golden bowl No. 10).
3.5.


Inscription scratched with a needle on can No. 5.
3.6.

3.7.


The first inscription, together with two other inscriptions, is scratched on can No. 6, the second one, likewise, together with other inscriptions - on can No. 5.
3.8.


One of the many short inscriptions on can No. 5.
3.9.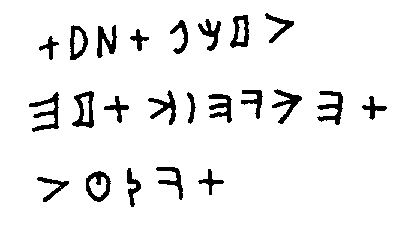 The longest of the additional inscriptions, it is on a golden tray (No. 8).
3.10.


The most frequently found inscription - on horn No. 17, on bowl No. 9 and 10, and on cup No. 22.
3.11.


Inscription on cans No. 3 and 4.
3.12.

Inscription on can No. 6.
[Previous] [Next]
[Back to Supplements]